News
Escull Aventura has been recognized with the ISO 9001 and ISO 14001 certificates
28-02-2011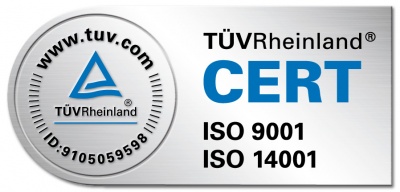 Since May 2010 Escull Aventura is able to guarantee the quality of the international ISO 9001 and ISO 14001 certificates, demonstrating an effort and commitment for improving the service to our customers and environment.

The ISO 9001 certification proves that our company has got a good quality management system, which allows us to manage and offer a higher guarantee on our services. The ISO 14001 certifies our policy and commitment to the environment through our management system, a priority for us since most of our services are developed in a natural environment.

Currently the ISO 9001 is implemented in a great number of companies worldwide, however Escull Aventura is among the few companies in our sector to have this certificate in Spain and the first one on the Balearic Islands.

Escull Aventura's commitment is to work in an organized, safe and transparent way to be able to offer products and services of high quality. The satisfaction and trust of all our customers and collaborators is essential for the continuous improvement of all procedures and activities carried out by the company. Our priority is continuing to offer a personalized service to everyone, guaranteeing that each adventure is a unique and unforgettable experience.